TeleGizmos
Page may take a few moments to load.
Got a picture you'd like to share of your TeleGizmos cover at work? Send it to us and we'll post it here.
TeleGizmos in action...sizes big enough to handle the largest set-ups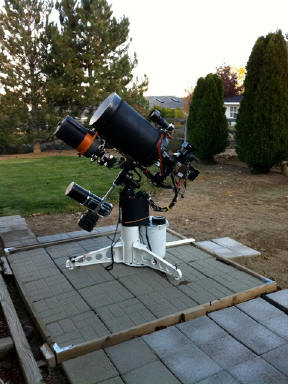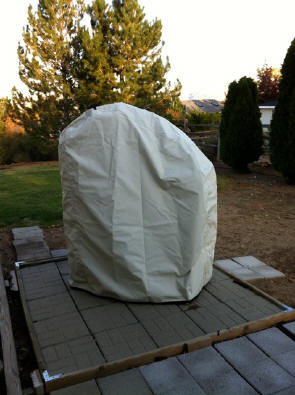 Custom 365 Series cover for C14 Imaging platform. Image courtesy of Gary Cole 2010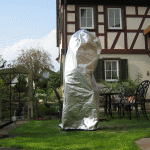 Image courtesy of Matthias Bopp www.dd1us.de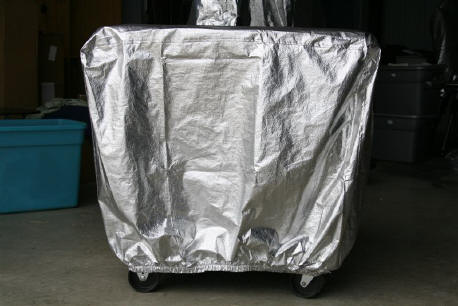 Tool Box used for accessory storage. Photo courtesy "Star Angle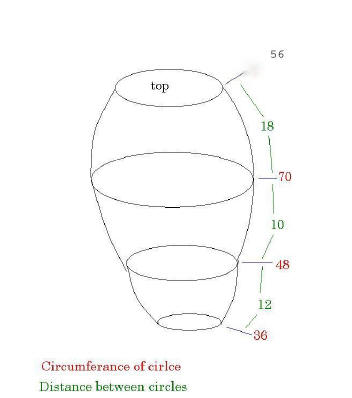 Design of custom Parallax Mount cover. Finished cover seen below.
TMB 9" refractor, Parallax Mount three cover set-up. Images courtesy of Tim Povlick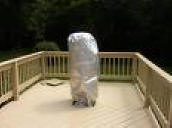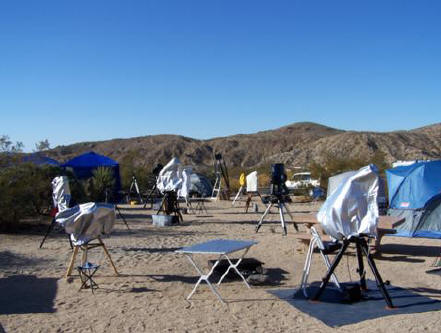 Field of TeleGizmos Covers ripe and waiting to be harvested! Image courtesy of Jim Summers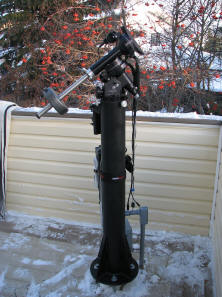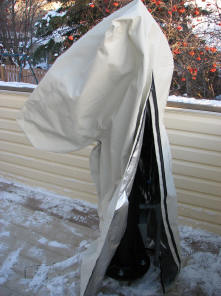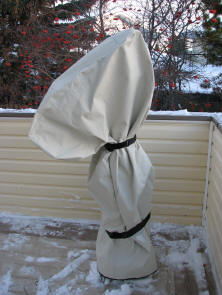 Custom 365 Series cover for GM 11. Photos courtesy Wayne Malkin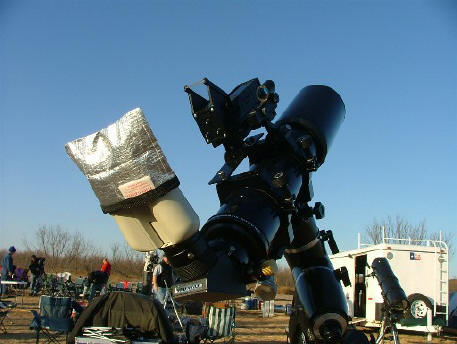 Bino Protection
Custom 365 Cover for Pier with leg base...a bit different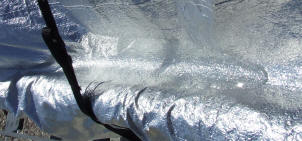 Jim Richberg's 24" f4 Dob at the 2007 Winter Star Party, Florida Keys. Lot's of rain during the 2007 WSP. A large amount of
Photo courtesy of Jim Richberg www.jimrichberg.com water shown here accumulated between the truss
poles. No leakage occurred as a result.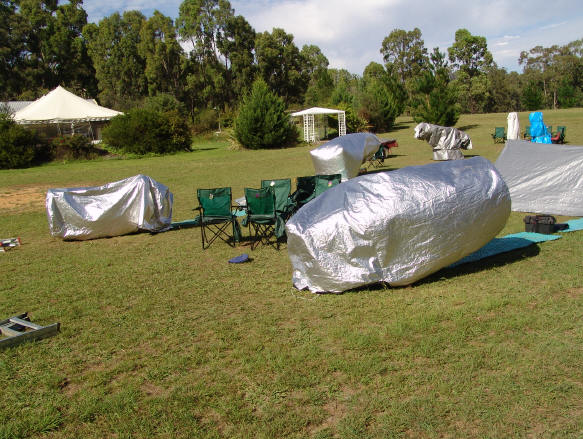 Large Truss Dob covers at work in Coonabarabran, Australia, March 2007. Photo Courtesy Fred Koch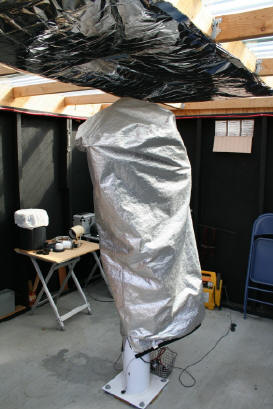 Fred Hunt's set-up in his roll-off. Photo Courtesy Fred Hunt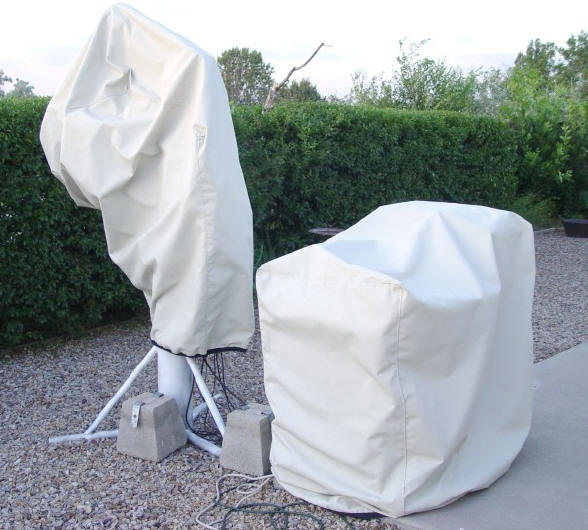 Custom 365 Series scope/mount cover and computer table cover. Photo Courtesy Gary Emerson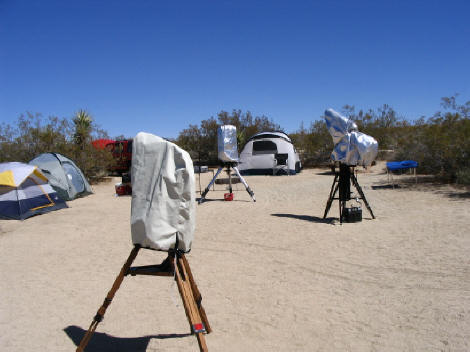 Several TeleGizmos covers at work at Joshua Tree, CA. Spring 2007. Photo Courtesy Jim Summers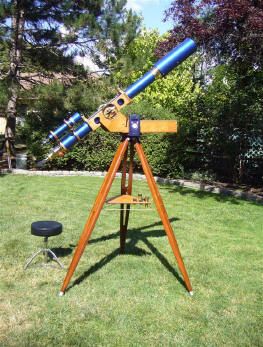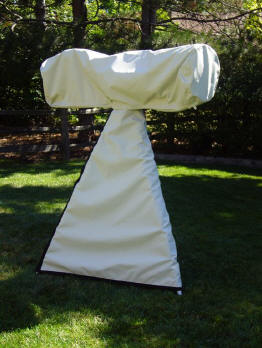 Classic Refractor on custom made mount built by Ron Ravneberg. Photo Courtesy Ron Ravneberg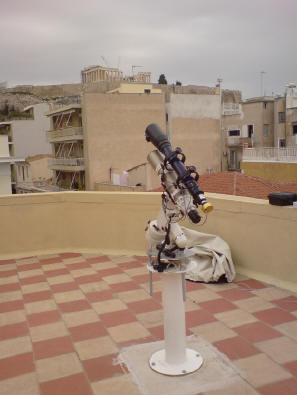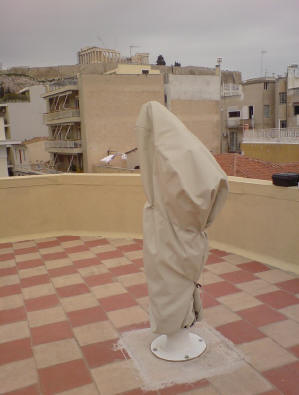 Photos Courtesy of Kazasidis Panagiotis, Athens, Greece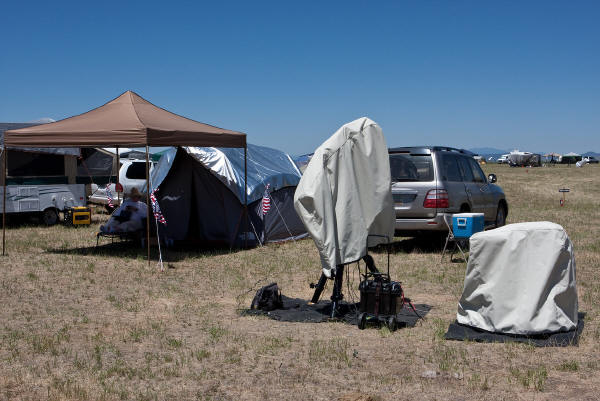 Photo courtesy of Lee Buck