Contact us direct: Monday-Friday, 9-4 CST, 972-849-9240
email us... telegizmos70@gmail.com
365 Series Covers...
SCT's on Forks, SCT's on forks w/wedge, SCT's on EQ's, Refractors on EQ's
Standard TeleGizmos Telescope Cover links
SCT, Mak & RC Covers for Fork mount & fork w/wedge
GEM and Alt-AZ Mounted Refractors
Dob Covers for vertical to 60 degree down park position
Truss Dob Covers for horizontal to 90 degree down park position
Field Pack Covers For In-Field Protection
& Dew Control
The new Field Pack Cover Series is designed to provide in-field dew control and protection for your scope's accessories. Their uses are numerous: Dew control for several styles of finders, temporary dew and dust protection for objectives, coverage of Telrad finder windows and more. Use the Field Pack system while observing, imaging or when you may have to step away from you scope. Pick a cover that best suits your needs. Or pick and choose any combination of covers. Developed with the assistance of noted visual observing expert David Elosser of North Carolina, these covers will prolong dew-free conditions for your equipment.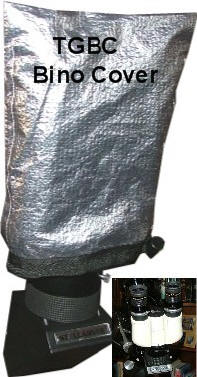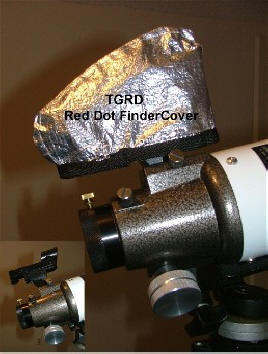 $7.95 $4.95
The TGBC will fit most binoviewers with eyepieces installed for prevention of dew and/or dust exposure. It includes a draw string closure. The TGRD slips easily on and off but remains in place during winding conditions. Using the TGRD will reduce dew build-up on red dot finders during observing or imaging sessions.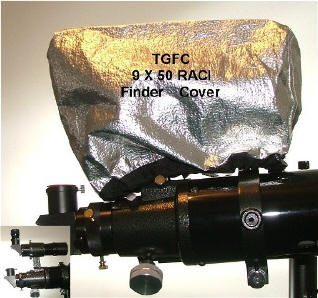 $9.95 $4.95
The TGFC Cover uses the same design as out TRG refractor cover series. It has a sloping top line with 2" end panels and a built in draw string to insure a proper fit. The TGDS Telrad Dew Shield is a boxed end design that is easily installed or removed over the Telrad window, but will stay in place in windy conditions. Both covers will effectively control dew build-up.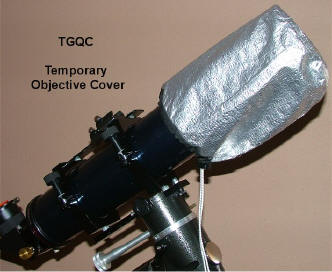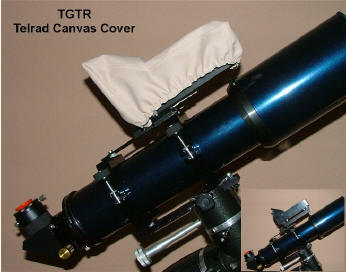 $9.95 $8.95
The TGQC will fit all refractors scopes up a 4" objective. Great for temporary, thermally stable coverage of the objective. The TGTR Telrad Cover is made out a highly water repellent canvas. Intended block dew build up on the entire Telrad finder it is also a great way to protect the sharp frame of a Telrad from coming in contact with other materials such as a full size TeleGizmos Cover.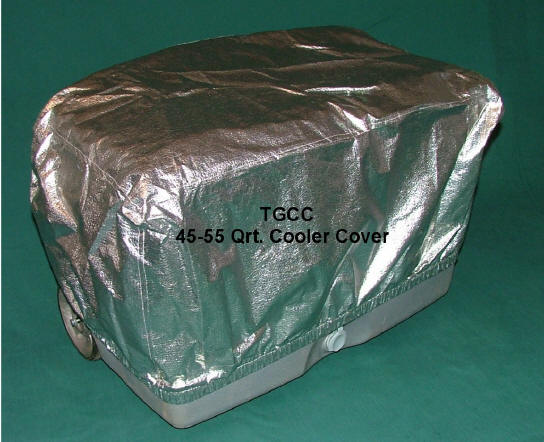 $12.95
If you're heading to the bush in search of dark skies, odds are you'll be taking a cooler along. The TGCC Cover will significantly increase the performance of your cooler by reducing the effects of day time heat on your cooler and by reducing the loss of cold air from the cooler. Field tested by several independent users, it does a great job of extending the life span of ice.