Contact us direct: Monday-Friday, 9-4 CST, 972-849-9240
email us... telegizmos70@gmail.com
365 Series Covers...
SCT's on Forks, SCT's on forks w/wedge, SCT's on EQ's, Refractors on EQ's
Standard TeleGizmos Telescope Cover links...
SCT, Mak & RC Covers for Fork mount & fork w/wedge
GEM and Alt-AZ Mounted Refractors
Dob Covers for vertical to 60 degree down park position
Truss Dob Covers for horizontal to 90 degree down park position
Introducing: The TGSO Solar Observing Hood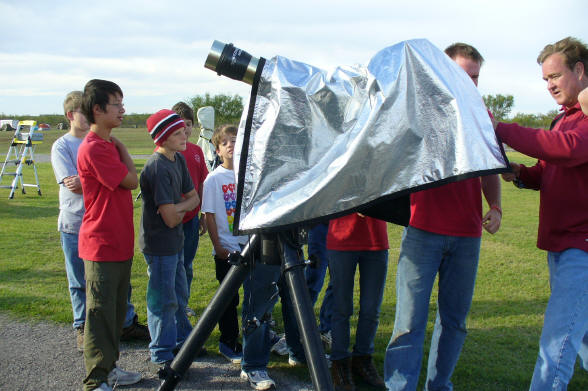 The new TGSO...Solar Observing hood. Simple to use, easy to install. Dual layer design with our solar material on the outside to keep you cool and a black opaque inner liner to provide light blockage. Significantly improves your solar observing experience. Velcro closure to secure the cover to your scope. Introduction priced of $44.95
Custom sized table covers. We now offer custom sized table/work station covers in either our 365 Series canvas or our standard solar material. Call for details and price. Standard solar material covers start as low as $42.95 for a 34"x30"x30" table.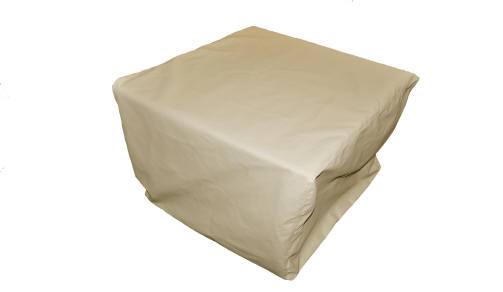 New sizes in the 365 Series Scope covers:
The T306 for the Meade 6" Light Switch
The T309 for fork mounted 8"-9" SCT's
The T31D for vertical park of 6" & 8" Dobs
The T32D for vertical park of 10" & 12" Dobs
The T3N8 for GEM Mounted 8" Newtonians
The T3N1 for GEM Mounted 10" Newtonians
Two new sizes in the Standard Solar Scope covers:
The TGLB-16V, 16" LightBridge for vertical park
The TGLB-16H, 16" LightBridge for horizontal park
Introducing:
The Light Bridge Truss Pole Case for 8"-16" Light Bridge Dobs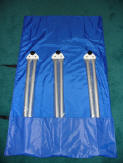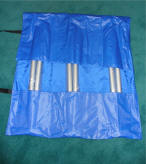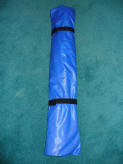 Made of 410 denier rip stop nylon, with Velcro closure straps. Will accommodate trusses with foam rubber covers. $19.95
New products are always under development. Check back with us to see what's next.
TeleGizmos Solar Scope Covers, TeleGizmos, Telegizmo, are Copyright Trade Marks of TeleGizmos. No usage of these trade marks without written permission is allowed. 2010